How much computing power do you really need while working from home?
The pandemic has shown businesses around the world that allowing employees to work from home is actually possible and can even lead to improved job satisfaction. As a result, many businesses will likely continue to allow their employees to work remotely once the crisis has subsided. For most employees, this won't be a problem as they can do their jobs with off-the-shelf laptops and software but what about engineers, architects, graphic designers and others who require more computing power to do their work?
To learn more about how much computing power is really needed when working from home, TechRadar Pro spoke with vice president of global commercial marketing at Lenovo, David Rabin.
What has the coronavirus outbreak shown businesses around the world about remote working?
There is no doubt that COVID-19 has disrupted the way we work. It has forced almost every organization to scramble quickly and transition their workforce over to a remote environment. Throughout this reactive phase, we learned a lot – but what is clear is that this distributed workforce may be here to stay as we transition to a 'new normal.' 
Before the global pandemic, there was a perception by many leaders that remote working was less efficient, less productive, and less collaborative than face-to-face. But CEOs and IT professionals are now learning not only that this theory was flawed but are also asking themselves – can employees be productive at home? This time away from the office has shown us that with the right tools employees can be just as satisfied, productive, and collaborative at home – a shift they will come to expect in the mindset of their employers.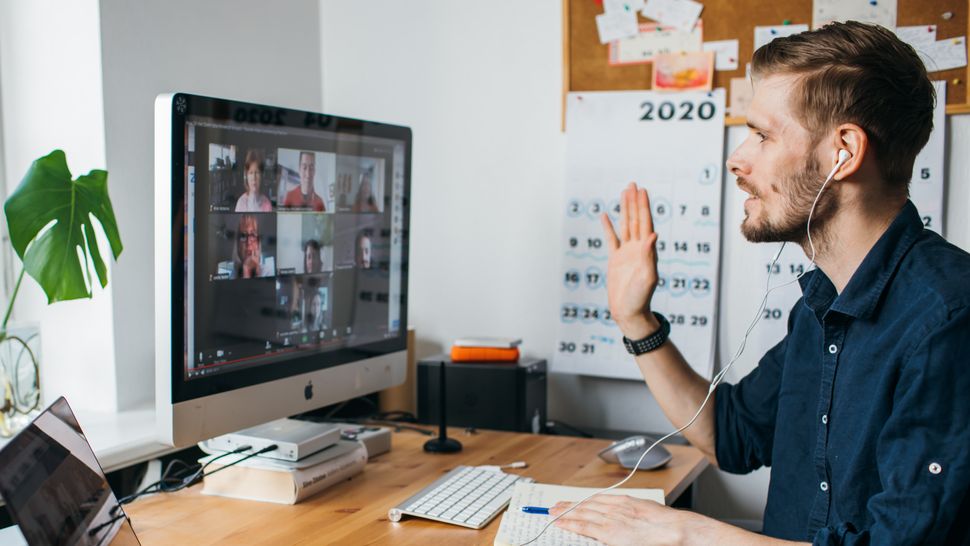 How have organizations responded to the challenge of allowing their employees to work from home?
Collaboration, productivity, and security are among the top areas of concern for companies who had to quickly support a distributed workforce. What this looks like varies from business to business, but the common question companies started to ask themselves was: "what are the tools I need to empower my most critical asset—my employees?"
Some of these include increasing access to online collaboration tools such as Microsoft Teams, Skype or Zoom; providing a new laptop with upgraded audio and video technology; offering employees stipends to purchase work-from-home necessities such as a monitor; and equipping IT teams with software that enables them to manage devices that are outside of an office.
What about in industries where remote working was never an option before?
In the past, many industries couldn't see an option to be completely remote – for example, healthcare, education and others. Companies and communities have had to reevaluate how they operate and find solutions to problems that didn't exist before. Some were better prepared than others in terms of their technology platform and could quickly pivot to remote healthcare or distance learning, for example, while others are still experimenting. 
The pandemic has only accelerated the workplace and education transformation, as well as an increase in distributed workforce that was anticipated in the future. Now is the time to make further technology investments to future proof and improve current operating models as today's technology, including AR/VR and others make it possible to be productive and collaborative across non-traditional industries.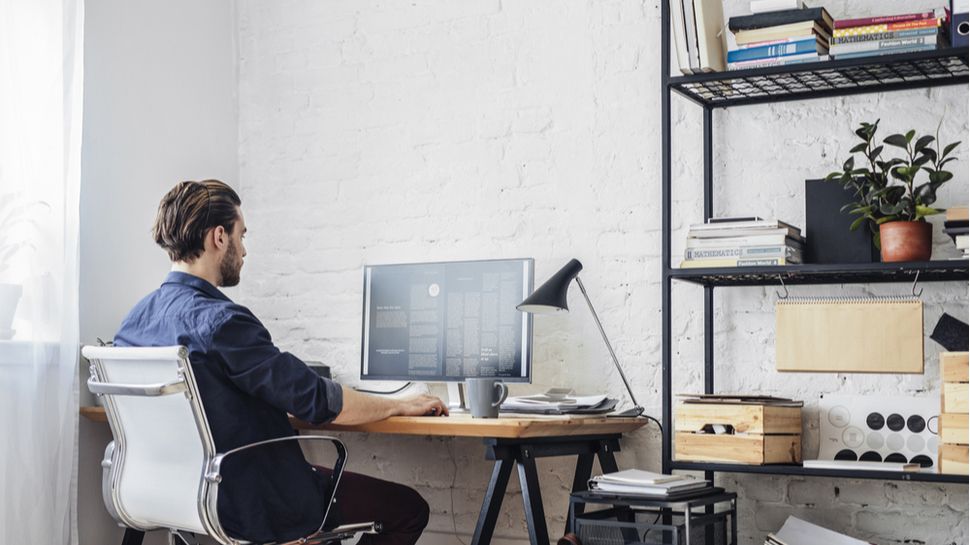 How can organizations help their employees be more productive while working at home?
It's essential for companies to equip their employees with the tools they need to succeed. The good news is many employees (56%) cite that they already have the basic tools to work from home, such as a laptop according to our recent research. But beyond a laptop, it's important to understand that each employee works differently, and how they work from home will likely mirror how they work in the office. 
For example, I use a laptop and travel around Lenovo's campus—from a desk to the couch, to the cafeteria, you'll never find me in one place.  Thus, I rely on my lightweight ThinkPad X1 Yoga for mobility while I create, connect and collaborate. But another employee may need that second screen, a standing desk or a noise cancelling headset. That employee may want to set up a dedicated office with those tools at home. Companies are realizing that their employees are arguably their biggest asset, and now more than ever, it's essential that organizations communicate with their employees often to understand what they need to be productive.
While many jobs can be done with just a laptop, others such as graphic design and engineering require much more computing power. How are organizations in more demanding industries ensuring that their employees have enough to get their jobs done?
From engineers and architects to graphic designers and visual effects artists, power-user employees have highly demanding workflows that require a workstation setup. The need for professional computing power is expected – and not as simple to bring home as it might be for most of us. Luckily, technology has evolved to support these needs. 
For example, Lenovo offers an expansive mobile workstation portfolio equipped to tackle workloads that would have only been possible from a desktop workstation in the past. For companies who are looking to deploy the right experience to power their remote workstation employees, we also offer a solution specifically geared for their heavy workflows. Our remote workstation solution, with our partners at Mechdyne, provides a like-local experience for graphic-intensive users while also offering security and manageability features and collaboration tools built in.
What kind of investments are companies making in remote working technology?
The technology that exists today has made remote working more seamless than it ever would have been say 5 or 10 years ago. Businesses are now investing in IT tools such as laptops with productivity features and longer battery life, or even new purpose-driven collaboration tools such as Lenovo's recently announced ThinkSmart View that allows users to easily engage in a voice or video call while freeing up their laptop or PC to access documents and presentations. 
Beyond the physical devices, the largest area of focus for IT professionals will be how to manage a device that you don't get to touch and feel—which is not entirely a new phenomenon but the sheer scale of this is greater than we've seen before. Tools such as Microsoft AutoPilot for example make it easy for Lenovo to ship a device and it never has to touch the hands of an IT professional. Within that is also the ability to have a secure device – organizations are investing in the software to protect their devices and corporate networks regardless of where employees choose to login.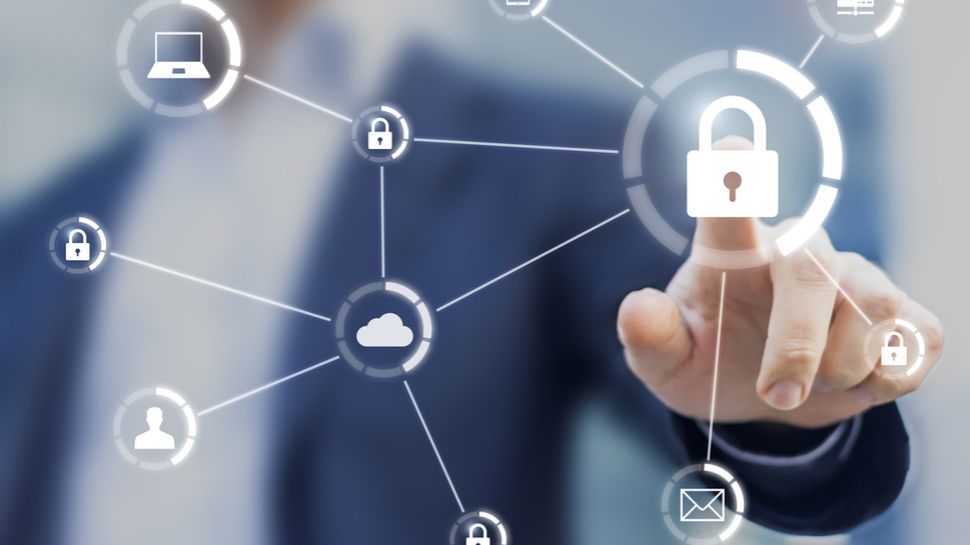 Are they spending more on software or hardware for their employees?
This varies from organization to organization, but we are seeing a mix of both – hardware: laptops, monitors, video conferencing solutions and also the software that enables collaboration, productivity, and security. In fact, we've seen an increase in laptop demand since the pandemic started. Those job functions that might have been performed at the office desktop might be migrating to a laptop.  
At the same time households that might have had only one family PC solution, now have the need to equip the household employees and students for distance learning. Many of the video collaboration solutions have been offered free to users, so the spend is first focused on hardware and then on necessary software for productivity. With our security partner, SentinelOne, we are also offering 3-months free of endpoint protection for companies to protect themselves from increased phishing attacks, etc.  Since COVID-19, the FBI has seen a 300% increase in cybercrime.  Thus, companies must invest in both, hardware and software – specifically security software solutions to protect their data and customer information from increased risks. 
What advice would you give to a company looking to implement a remote working policy for the first time?
Stay flexible and listen to employees' needs: if this is the first time you are implementing policies, you will want to hear employees' feedback and what they need to be productive from home. You might want to provide additional training seminars on successfully working from home.
Leverage productivity and collaboration tools: Technology is your friend! Many employees, including ours, have been working remotely for a decade or more. If you give them the right technology tools, they can succeed.
Encourage flexible work schedules: Some employees state distractions as a major factor during work from home, so you might want to encourage them to set a specific start and stop time for work, in accordance with family schedules. They should take breaks as they would in the office throughout the day, or even shut the door to a home office to signal it's time for work.
Communicate often in this 'new normal': Establishing two-way frequent conversation can only help improve the policies over time. 
Is remote working here to stay or will businesses require their employees to return to the office once the pandemic is over?
During this time, companies are seeing that it's possible for employees to be just as efficient, productive and collaborative from home. While some organizations may choose to slowly phase their workforce back to the office, remote work in some capacity will be here to stay. 
Our own research has found that roughly three-quarters of employees feel companies will be more open to or encourage letting employees work remotely once we get through this period. And beyond that we're seeing other studies show a similar pattern. For example, a recent Gartner survey of CFOs found that 74 percent of those surveyed expect at least 5 percent of their workforce to become permanent remote employees after the pandemic ends. 
The effects of this pandemic will be long lasting, and it is evident organizations and their employers are already thinking about how the workplace will be different. While no one is certain about what the next 12-24 months will look like, one thing we do know is that the distributed workforce we're seeing today is not going to go anywhere. The time is now for employers to be thinking about what this means for their company's IT infrastructure.