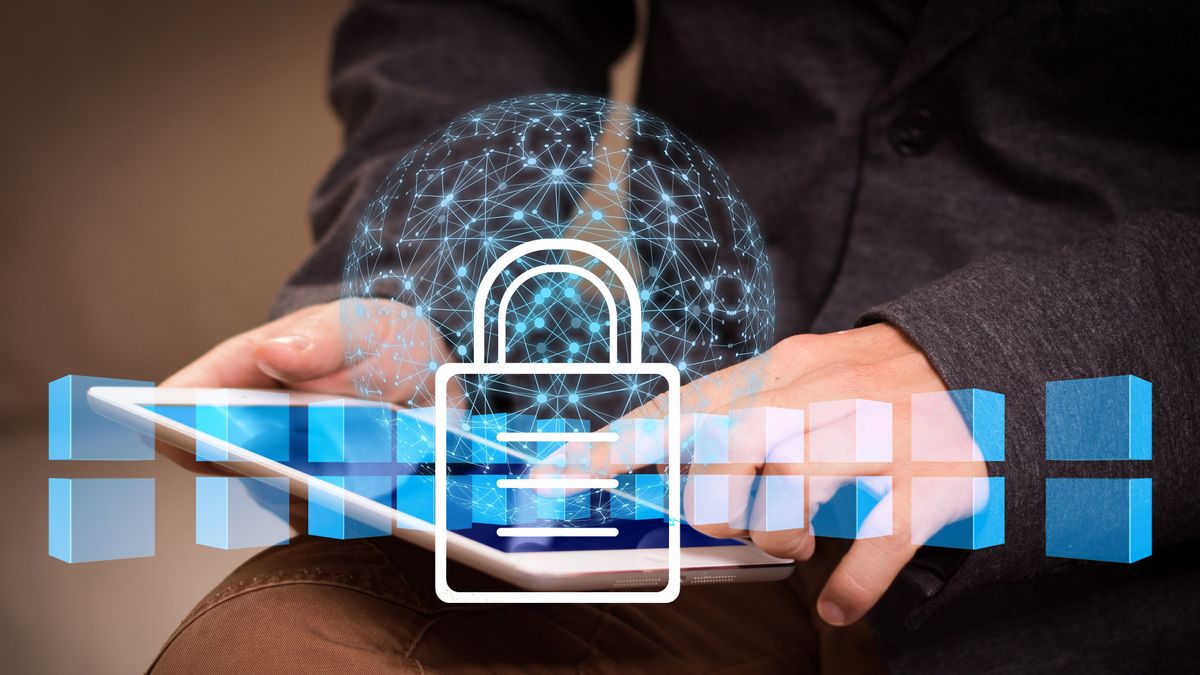 Security precautions to take for remote working
Working from home comes with a unique set of challenges, not least in managing your digital security. The same is true for any remote working scenario that involves taking your hardware out of the office.
The risks of data being intercepted, or hardware lost or stolen could be devastating, particularly during a period of enforced home working. Stolen data could be used against your organization; lost or stolen hardware means a bill for new equipment – money perhaps better spent elsewhere.
Use a VPN
This comes in two parts. If you're remote working and require remote access to your organization's data centers, a VPN is vital. But we're not talking about a VPN service. Rather, a VPN set up on your computer to connect through an encrypted tunnel to your organization's servers. The tools for setting this up are built into most operating systems.
Of course, there is a place for commercial VPN providers with remote working. If you're accessing the internet using an open Wi-Fi hub, for example, exposed traffic should be encrypted. Wi-Fi sniffing software, man-in-the-middle attacks, or simply unsecured, poorly-setup Wi-Fi routers can all result in data being intercepted.
Use separate logins
Need to use your laptop for more than just work? It's a smart idea to set up separate logins, one for work, and one for personal use.
This has multiple advantages. Not only does it enable smart compartmentalization of data and workflow, it also reduces the chance that confidential work data and documents are seen by unauthorized eyes. It's particularly smart if you have children who need homework help.
Don't leave laptops and tablets in social areas
On a similar note, it's important to ensure devices are put away when not in use. Avoid leaving them in your living room, cluttering up the sofa, or on the family table. Social areas around the house are not smart places to leave tablets and laptops.
It only takes a moment for a device to be picked up and opened. In perhaps less time, tech can be dropped by a small person unaware of its importance. Or bounced off the sofa by a dive-bombing 8-year-old.
Unauthorized access and accidental damage are both risks for any tech in a busy household. If you're remote working from home, take the necessary steps to place your laptop or tablet out of harm's way.
Using your own laptop? Install antivirus software
Any laptop computer provided by your employer should have the necessary security software installed. But if no provision has been made, or you're using your own device for work, installing a security suite is vital.
Every computer is already an automatic target of a myriad of malware, from Trojan back doors to data destroying worms. Then there's the threat of ransomware.
While antivirus software isn't 100% guaranteed to block ransomware, it can help to protect your files by preventing access by third party apps to user-defined directories. If the data on your computer is significant, unique, or sensitive, then installing a competent security suite from a reputable supplier is an easy decision.
Ensure antivirus software is set to scan regularly, and that live (also known as "active") scanning is enabled.
Beware scammers masquerading as colleagues
Working from home as part of a new corporate dynamic brings with it a whole host of new challenges. You're no doubt already aware of the risks of scammers and hackers using email, unsafe web links, etc. to steal your identity, data and more to line their pockets.
In a remote working scenario, a new dimension to this risk is opened. Scammers can exploit your ignorance about colleagues and other corporate personnel. By masquerading as someone who should know a specific detail that they've misplaced or requesting files to be sent while posing as a company director, scammers can potentially wreak havoc with businesses already challenged by economic uncertainty.
Avoid responding to unusual contact until you've had verbal confirmation from relevant, looped-in colleagues.
Work laptop? Install tracking software
Laptop computers provided by your employer should have tracking software installed in the event of loss or theft. Such software will improve the chances of swift recovery. Tools like Prey or the open source Pombo work silently in the background, undetected.
Once your laptop, tablet, or smartphone is lost, it can be tracked using a dedicated login. GPS, wireless routers, and other location-based data is gathered and uploaded. Like the Apple and Google Find My Phone tools, the device can then be located, or remotely wiped, depending on the provisions of the software.
Encrypt your disk
Disk encryption is an option available in most operating systems, desktop and mobile. In many cases it is an optional extra that can be enabled when required. On Apple devices running iOS 8 and later, encryption is a feature enabled by default.
This security feature, however it is activated (check your operating system for details), is the ultimate tool in the battle against thieves looking for data. If a lost or stolen device is found by someone who isn't interested in returning it, the encrypted data stored on it will be unreadable.
And if your OS doesn't feature it, then install encryption software to protect your files and folders against intrusion. 
Secure your hardware under lock and key
Finally, it's vital that you take steps to keep your laptop or tablet locked up when not in use. Almost certainly they should be secured overnight or when you're out of the house.
Everything from emails and messages to meta data is at risk from the prying tech of a light-fingered unannounced visitor to your home. Even if your devices are password protected and encrypted there is a small risk of data theft. Beyond that, the hardware itself is the more likely target. Stolen portable tech is often fenced to later turn up on eBay or in pawnbroker shops.
Locking the devices away where practical will help to prevent theft. A lockable cupboard in your home is a smarter option than your car boot.